Who is NU-CONcept ?
Jeff Spiller is the owner and founder of NU-CONcept Marked Card Solutions. Jeff has been selling marked card solutions for well over 25 years to only people "in the know" and has been in the business for over 40 years. In 2000, Jeff started to sell on tthe Internet and then in 2004, he renamed his web site to www.marked-cards.com.
IMPORTANT: "www.marked-cards.com", is proud to say that we are NOT associated with any other marked card web site with similar "copy-cat" names from China, Roumania, or Korea, etc. We are the original www.marked-cards.com American based company (Made in the USA). If you purchased the Chinese luminous or video products, I suspect that you are well aware of their products pros and cons. If you eMail us we may be able to assist in solving some of the shortcomings of "knock-off" products or answer any of your other questions pertaining to marked playing cards. Our goal is to make customers sucessful using the world's most deceptive marked card solutions.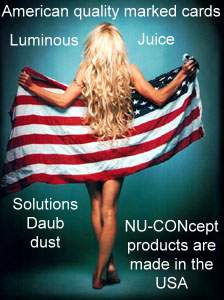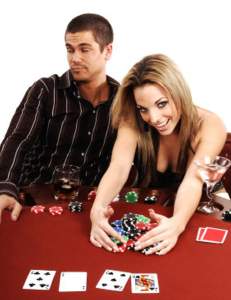 History: NU-CONcept is dedicated to teaching people the most deceptive card marking technologies while keeping the techniques simple. NU-CONcept sells more than just a solution, we provide an education. No other marked card supplier can provide this wealth of knowledge. (ie. NU-CONcept provides it's customer's with a manuscript which is full of color photographs and ideas you can mix and match, DVD with video clips, US Playing Card Stamp Seals, etc.)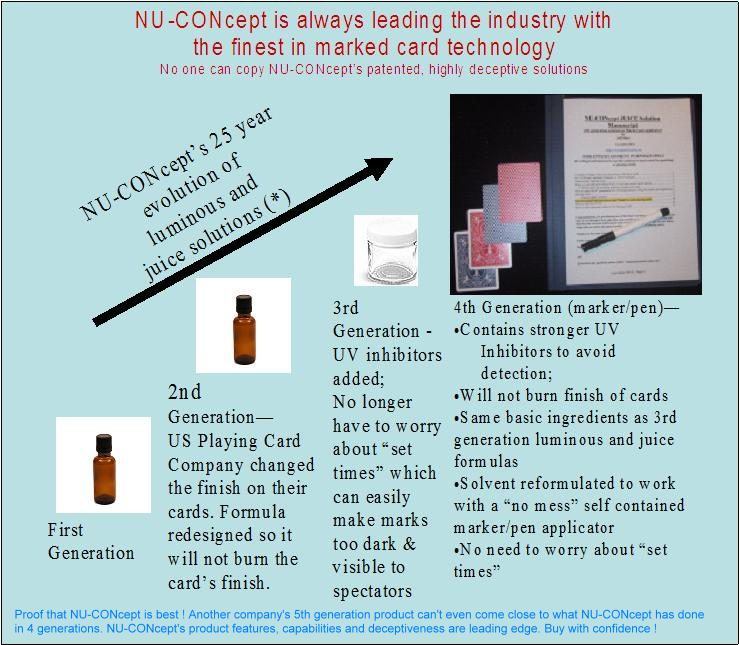 As you may guess, CUSTOMER CONFIDENTIALITY is critical when selling marked cards solutions. Virtually all NU-CONcept customer's appreciate descretion and tend to want to keep their identity secret. Therefore, all communication between NU-CONcept and it's customers, including names, addresseses, phone numbers, eMail addresses, etc. will allways be, and have always been, held in complete confidence.
Jeff's reputation in quality and confidentiality are just some of the reasons why we have been in business for well over 25 years.
NOTE: In an effort to insure that NU-CONcept can sell products legally worldwide. NU-CONcept would appreciate it if any reference to gambling for money not be used when communicating with NU-CONcept. Of course, we have no way of controling how people use marked card technology. So, we can only hope and request that our customers let their conscious be their guide.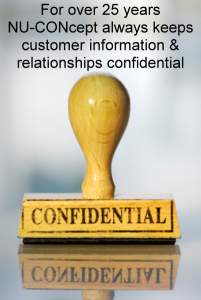 Casino Protection Consulting: Jeff's reputation and knowledge about marked cards, has resulted in him being hired to educate casinos worldwide about the latest marked card technologies and well as discuss future directions regarding marked card research and development.
To all those who saw NU-CONcept's lecture and live demonstrations at the 2008 WGPC in Las Vegas....
Thank You ! I appreciate all of your kind words !
Click here to see the 2008 World Game Protection Conference Show Guide
Below is a photo of Jeff lecturing to over 400 casino executives and surveillance officers representing casinos from around the world on Tuesday, Feb. 19, 2008 at 10:00 AM

If you would like to hear about NU-CONcept in Jeff's own words......Click Here for Flash audio

(If you don't see a

"GRAY ARROW"

then you do not have ActiveX enabled in your browser which is required for "Flash audio") OR

Download

MP3 audio

(400 KB) - 1 Minute play time

(Note: Some clips are large and may take a few minutes to download, please be patient. It may be faster to <right click> your mouse as "save target as..." Save MP3, AVI or WMV file on your hard disk and "double click" file to plat at your own convenience.

Estimate 5-10 seconds to download 400KB on a cable modem vs. 1 -2 minutes on a 56KB telephone dial-up line)
Company Philosophy & Mission
1) NU-CONcept is determined to provide it's customers with the finest and highest quality solutions to mark cards for professionals as well as beginners.
2) NU-CONcept always invests in research and development to make it's products the most deceptive while being easy to use.
NU-CONcept has formed a business relationship with the inventor of Ultra-luminous products for professionals who desire the ultimate in luminous technology and the finest luminous sunglasses on the market.
3) NU-CONcept is dedicated to customer value. Our goal is to provide our customers with the highest quality for the lowest cost per deck with value that no other company provideds.
4) NU-CONcept's focus is on our customers - Any questions or problems will be addressed via eMail (worldwide), Phone (for customers in the USA) or using Microsoft NetMeeting (Internet based video conferencing). An educated consumer is our best customer !
5) All NU-CONcept video clips and photographs of our products are untouched. The marked cards look the same in real life as they do on the video clips.